These classes are run by independent businesses, and held at Square Edge. There is a wide variety of classes available, ranging from Yoga and Arts Appcreciation, to Dance and Karate. If you are interested in any of these classes, you can get in touch with the respective companies using their contact details below.
Universal Shotokan Karate Union 
Mon and Thurs:
Kids (8 and above) 6pm – 6.30pm
Adults and Teenagers 6pm – 7pm
Loft Dance Studio
Bookings essential:
We invite kids (age 8 and above) and adults to come along and try a training session at the dojo and give Universal Shotokan Karate a try. USKU emphasises a balanced development of speed, strength, and range of techniques.   
Benefits of karate training:  
Great for almost all ages

 

 

Great for the whole family to do together  

Applicable to self-defence situations  

Build confidence and self-control  

Develop fast reflexes, balance, memory  

Keep in shape while having fun  

Build confidence

 
Sabados Teatreros (ST) Registered Charitable Trust
Saturdays 4pm-5.30pm
Loft Dance Studio
SÁBADOS TEATREROS (ST) is a drama education group for Spanish-speaking children from 5 to 15 years old in the Palmerston North area. The program was started in June 2021 by Dr Maria Gomez-Lozano, who started weekly drama lessons for 12 children aged 5-10 years old.
The lessons are exclusively done in Spanish with the aim of promoting the use of their mother tongue among the Latin American and Hispanic community. However, any child learning Spanish, independent of their ethnicity is welcome.
Saturday Music (Manawatu Training Orchestra)
Friday afternoons during school terms
Evelyn Rawlins Room
Saturday Music provides music classes for 4 – 13 year olds through the Ministry of Education's 'Out of Hours Music and Arts' programme.  The Manawatu Training Orchestra operates to serve these and high school students who are unable to access this opportunity at their respective schools. 
The Orchestra is currently conducted by Nigel Tongs, assisted by Ash Lyne.
Darren Wallace Art
Thursday afternoons
6-10 year olds plus guardian: 3.15pm – 4.15
10+ to adult: 4.30pm – 5.30pm
Creative Space, First Floor
Art classes for beginner artists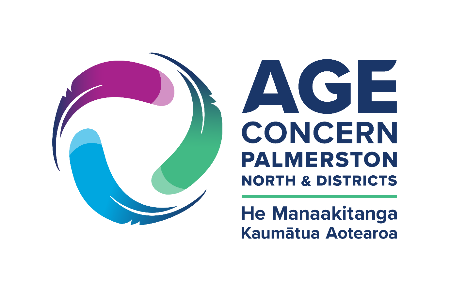 Steady As You Go- Age Concern Programme-65+years
An exercise programme to improve strength & balance, approved by ACC. The Peer Leader of this group is Louise Cooper.
A small group of about 12 people and plenty of room for more.  Cost is a $3 Donation to cover the hire of the room.
You are welcome to turn up on the day.
Aziza Bellydance Palmerston North
Tuesdays – Foundation and techniques (suitable for beginners) 6pm-7pm
Fridays   – Intermediate to advance/troupe class 6-7:30pm
Loft Dance Studio
021 022 68 989
Aziza Bellydance is a Palmerston North based dance group focused on performing and exploring fusion/modern oriental and traditional Middle-Eastern dance styles. 
Established in 2007, it is committed to creating a fun-filled and empowering dance environment that will connect you with people from all walks of life.